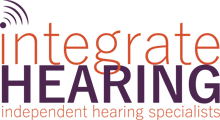 Here at Integrate Hearing, our experience takes us above the high-street chains. We are proud to offer a fully comprehensive independent hearing service in Stockport, Manchester and surrounding areas. We go the extra mile for every patient and our patients come back again and again. As an independent hearing aid provider, we offer unbiased advice to help you choose from our extensive range of hearing aids. At Integrate Hearing we can also provide interest-free payment options for all hearing aids.
Private Hearing Aids
Hear well and stay integrated with a choice of the latest hearing aids from the best manufacturer's brands like Phonak, Unitron, Widex, Signia, Starkey or Oticon. Our honest, unbiased and comprehensive advice helps you understand your best hearing aid features and styles. We offer a 14-day FREE trial, moneyback guarantee and fully inclusive aftercare package on all our devices to prove our dedication to your satisfaction.
Why Choose Us?
Here are just some reasons why you should choose Integrate Hearing for your hearing care
If you have any queries or would like to register your interest in our services, please do get in touch on any of the following. Alternatively you can send us a message by filling in the contact form.
info@integratehearing.co.uk
Integrate Hearing
26 High Street,
Cheadle,
Stockport,
SK8 1AL
We offer all aspects of hearing care in the North West of England & Wales. To view our other clinic locations, please click here.