Hearing Protection Products
Integrate Hearing are hearing protection specialists serving Stockport, Manchester & surrounding areas.
If you are repeatedly exposed to loud sounds occurring because of occupational or recreational activity it is essential that you wear hearing protection to protect you against hearing damage.
At Integrate Hearing we use hearing protection and enhancement products from ACS and Starkey Hearing Technologies. Starkey provides an excellent portfolio of custom-fit options that combines listening quality with hearing protection for all recreational and professional listening needs.
We are also able to provide you with ear impressions for many other manufacturers of hearing protection.
You can find out more information about our hearing protection products below. Alternatively if you would like to speak to us please don't hesitate to call our Stockport clinic on 0161 706 0067
Shooting
Hearing is an important advantage for competitive shooters and hunters. SoundGear devices are the only shooter and hunter protection devices that have been designed to provide users with superior wind noise reduction. SoundGear amplifies and protects this most vital sense with proven and superior hearing technology. This advanced digital technology delivers environmental awareness while simultaneously protecting the user's hearing from gun blasts.
Styles vary from Custom Fit in-the-ear devices, to in-the-canal and behind-the-ear styles which provide a generic solution to protection and fitting.
ACS custom fit PRO Series ear plugs are designed from scratch to your very own specification. The soft silicone ear plugs are custom made to fit your ears perfectly, combining a comfortable fit with a perfect seal.
The PRO sound attenuating filters reduce sound to safe levels rather than just blocking it out, and with seven different filters available they can be tailored to provide you with the most appropriate level of noise reduction.
Musicians
For a musician, hearing isn't just a means of communication—it's a way of life. Musicians Filtered Custom Earmoulds use flat-response attenuators, so that sound heard through the filters has the same quality as the original sound, just quieter.
Musicians Filtered Custom Earmoulds attenuate sound across all frequencies rather than just low- and mid-range frequencies, making music more clear and natural sounding. Unlike traditional earplugs which introduce a frequency bias, our Musician Filtered Custom Earmoulds are designed using soft silicone to protect your hearing, while delivering clear sound across all frequencies — available with 10, 15, 25 or 30 interchangeable filters.
Swimming
Swimmers can experience sensitivity to water in the ear. Starkey custom-made swimmer's earplugs are waterproof when surface swimming and offer protection for those prone to ear infections or other ear problems. Swim plugs are a safe, effective way to protect your ears and prevent discomfort while continuing the activities you enjoy.
Made from soft silicone material for maximum comfort, swim plugs are made in a floatable material, so you won't lose them in the water. Swim plugs come in a wide variety of colours, including solid, marble effect and neon.
In-the-Ear Monitors
Tune into crystal clear sound with Tunz™ custom-fit products. From MP3s to gaming devices, computers and more, experience the ultimate in pure listening enjoyment with these custom products, made precisely for your ears.
Ideal for iPod & MP3 Players – Tunz in-ear, custom-fit audio hard acrylic monitors provide the ultimate in comfort and crystal-clear clarity because they fit perfectly and reduce ambient noise.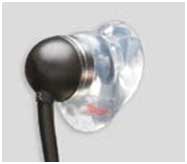 An innovative sleeve to customise the fit of the wireless Airpod and the Earpod. Made for comfort in design with specified grooved slots for the sensors in a white soft silicone material allowing the customer to enhance their personal fitting experience.
Discover natural, balanced sound and pure, rich tones with Tunz Custom Stage Monitors. These custom-fit hard acrylic monitors eliminate the need for traditional stage wedge monitors.
Models include the TUNZ DUO S, TUNZ TRIO B and the TUNZ TRIO XB.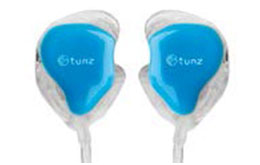 Private Hearing Aids
Hear well and stay integrated with a choice of the latest hearing aids from the best manufacturer's brands like Phonak, Unitron, Widex, Signia, Starkey or Oticon. Our honest, unbiased and comprehensive advice helps you understand your best hearing aid features and styles. We offer a 14-day FREE trial, moneyback guarantee and fully inclusive aftercare package on all our devices to prove our dedication to your satisfaction.